Sangle Wall Mounting Dog Cat Grooming Dryer with super wind speed is the latest researched and developed.
The double motor is fixed in a soft way to reduce noises, optimizing the working environment.For its excellent performance,the dryers are widely used in pet store,hotel,hospital,and families.
Wall Mounting Dog Cat Grooming Dryer,dog dryer,wall-mounted dryer
Feature:

1.This product is developed and manufactured with advanced technique.
2.It introduces one of the most advanced brush motor and with negative ion generator.
3.The electronic module the blower used can well protect the circuits.
4.Its wind volume and temperature are adjustable.
5.It has long life-span.
6.Its wind speed is less than 30m/s,its heating temperature is less than 70°C
7.The flexible crane can extend to a certain range, which can make full use of the space .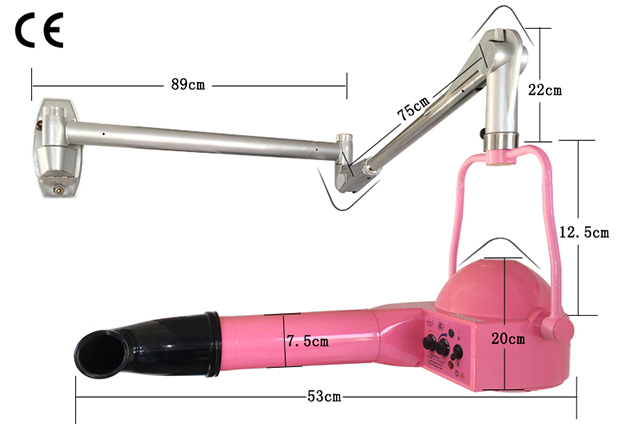 Technical Data:
1). Model:SL-VS2400
2). Color: White/Pink
3). Voltage:220V/110V
4). Power:≤2200W;
5). Wind Speed:≤27.5m/s;

6), Temperature:≤70℃
7). Function: 180°rotatable dryer outlet;360°reflexible support;adjustable speed;
8). Main Part Size: 74cm*27cm*30cm
9).Type:Wall-mounted
10). Package: Cartons
11).Weight:9KGS