How do Micro Bubble clean deep inside the pores?
The size of a pore is (30μ m =30/1,000mm) and the size of a micro bubble is (20μ m= /1000-20/1,000mm). The micro bubbles are just water and air. Oil and water repel so the microbubbles alone will not remove the sebum crust on its own. The Toji enzyme powder will eat away at the sebum crust breaking it down and making it softer, in turn the broken-down sebum will be removed by the micro bubbles. After the sebum is removed, then the micro bubbles travel deep into the pore where it will clean out the pore completely.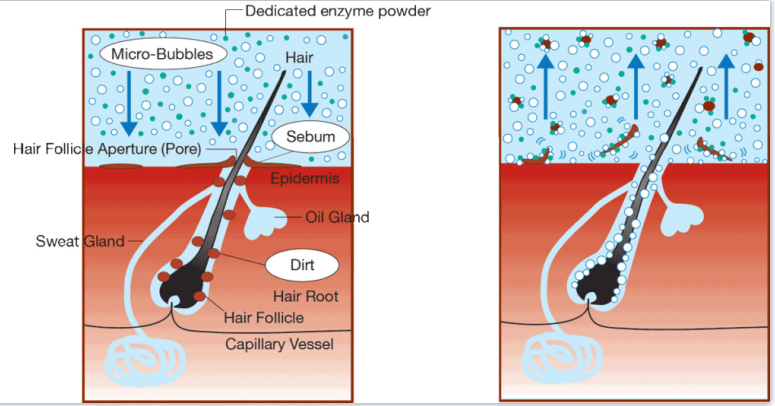 More details about micorubble spa bath,pls feel free to contact us by email [email protected].