The milk SPA generator,dog spa accessory are equipped with micro-bubble,deep cleaning,ozone disinfection,and deodorized longly function.Widely used in many pet stores,salon,veterinary hospital,ect.
Milk Spa Generator,Dog SPA
Techinical Data:
Model:SL-CQM
The selection of the product is mainly determined by the volume of the equipment. CQM450 is suitable for equipment with a volume of less
than 75L. The CQM680 is suitable for equipment with a cylinder volume of less than150L. The CQM880 is suitable for equipment with a cylinder
volume of less than 300L.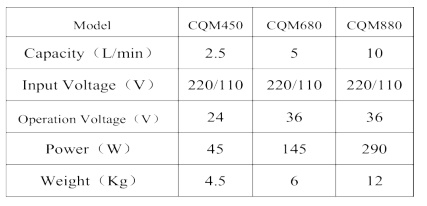 Appearance:

Advantages: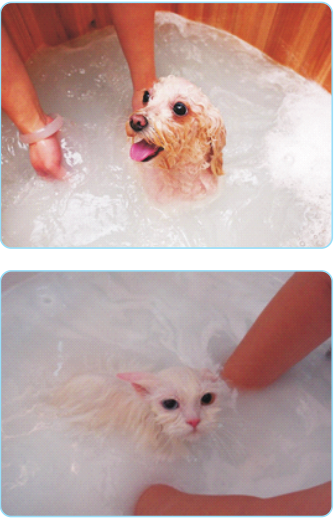 (1) Deep cleaning

The gap between the pet's hair scales is about 20 microns. The micro-
nano bubbles can easily enter the pet hair scales and the skin surface. Each bubble is negatively charged when the nano-generator is
physically cut, and it can be well adsorbed. The effect is that the oil, dirt and the like which are not cleaned by the shampoo in the skin
surface and the hair scale can be taken out to the water surface, so when the spa is performed, we can clearly see the floating fat, dead
hair and dander on the water surface. Dirty material.
(2) Killing bacterial viruses
The diameter of the micro-nano bubbles is very small, so the pressure in the water in the bathtub is not enough to cause the bubbles
to be crushed. Most of the bubbles can be generated from the generation to the blasting for more than 3 minutes. These large number of
micro-nano bubbles are continuously blasted to the pet's epidermis. It plays a very good role in killing bacteria. We found that in practical
use, micro-nano spa can be used as a health care item for pet skin, and the speed of skin disease recovery is better than that of dog-
assisted drugs with skin diseases. Treatment with drugs is about 2 times faster.
(3) Eliminate pet odor
The body odor of many pets is formed by the accumulation of dirt and oil accumulated in the ears, the soles of the feet and the inside
of the hair. Each time the bath shampoo cleans the dirt on the surface, the fragrance of the shampoo is emitted to make us feel that the
pets are clean, but 2~ After 3 days or even shorter, the dirt and grease left by the pet gradually scented. As we mentioned earlier, the
micro-nano spa can clean out the dirt and grease in the skin and the deep scales of the scales, thus fundamentally solving the residual
problem of the pet's body odor, and the time for the pet to reproduce the body odor will gradually prolong.