Features:
Applied to dryer, dishwasher, refrigerator, electronic shoe cabinet, air purifier and so on.
This ozonator is portable, easy for professional DIY use.
Low power consumption, so it will help you to save power.
Safe, quiet and efficient.
Take advantage of high voltage, use dry air or oxygen in the air as prime material to produce ozone.
Eliminating odors and freshening stale air.
Anti-skid pad is wear-resistant and shockproof.
The handle with exquisite workmanship and fine durability is convenient to carry.
Ozone main role is in addition to formaldehyde, odor, smoke, so make the air fresh.
Suitable for or home, car, workshop, shed, bathroom, conference rooms, public places sterilization, air purification.
Specifications:
Model: SL-OG01
Name: Ozonator Ozone production typle: 10g/h,20g/h,24g/h,28g/h/50g/h Cooling mode: air cooling Cable length: 1280mm / 50.4in Item size: 200 * 130 * 130mm / 7.8 * 5.1 * 5.1in Item weight: 1680g / 3.63lb Packing List: 1 * Ozonator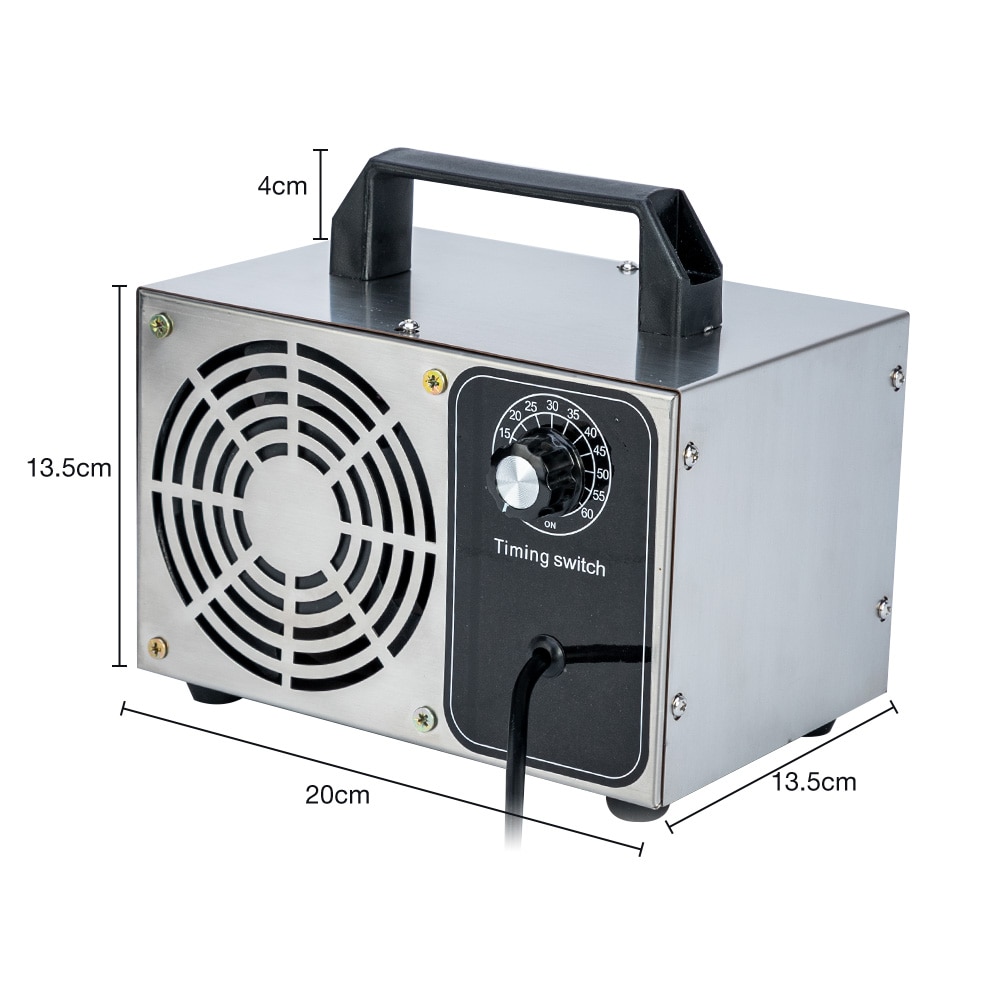 Note:
※Normally using this ozonator for 10 to 20 minutes each time, if using it for more than 20 minutes, you had better to use an electrical fan.This product have with electrical fan by itself,so don't worry. ※Strictly forbid people working in the room with ozone in high concentration. ※You are strictly forbidden to touching it in any way when it is working. ※Clean the ceramic plate with ethylalcohol every month, and use it when it fully dry to guarantee normal ozone yield. ※Equipped with time setting function, 0-60 min adjustable, 5 min a gear.The output high voltage is dangerous.